How To Factory Data Reset - Huawei Ascend G6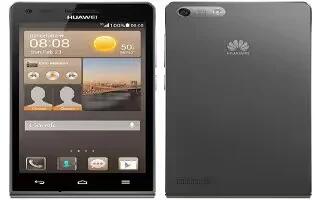 Learn how to factory data reset on your Huawei Ascend G6. Restoring your phone to its factory settings erases all your personal data from the phone, including your email accounts, system and application settings, and installed applications.
Note: Back up important data on your phone before you restore factory settings.
On the home screen, touch Settings then the All tab.
Under PERSONAL, touch Backup & reset.
Touch Factory data reset > Reset phone > Reset phone. The phone will restore its factory settings and restart.