How To Create Samsung Account - Samsung Galaxy Mega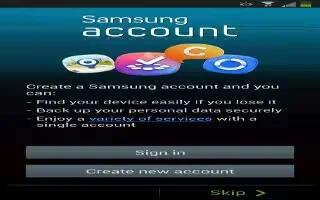 Learn how to create samsung account on your Samsung Galaxy Mega.An active Samsung account is required to begin accessing applications such as ChatON and Samsung Hub. If you did not create a Samsung account when you first set up your phone, follow these steps: ? Settings ? Accounts ? Add account.
From the home screen, tap >Apps>Settings>Accounts>Addaccount.

Tap Samsung account.

Tap Create new account.

Follow the on-screen instructions to create and activate your account.