How To Copy Contacts To Phone - Samsung Galaxy S5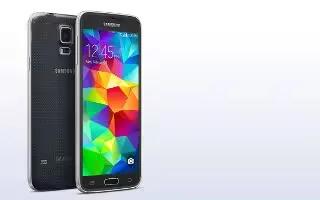 Learn how to copy contacts to phone on your Samsung Galaxy S5. You can copy, delete, and view the memory status for the Phone and SIM contacts on your phone.
From the Home screen, tap Contacts icon > Menu Key > SIM Management.
Tap Copy contacts from SIM.
At the Create contact under account prompt, tap on Device or an account name that you would like to copy the contact to.
The phone then displays a list of your current contacts stored on your SIM card.
Tap the contacts to place a checkmark adjacent to those entries you wish to have copied to your phone.
Repeat this step for all individual entries you wish copied to your phone or tap Select all to place a checkmark alongside all entries.
Tap Done to copy. The selected numbers are copied.