How To Connect Phone To USB Storage - Huawei Ascend Mate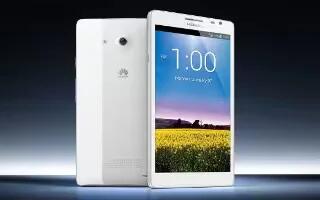 Learn how to connect phone to USB storage on your Huawei Ascend Mate. You can connect your phone to a USB storage device directly using the provided USB OTG cable to transfer data. Compatible USB storage devices include USB flash drives, card readers, and phones that work as USB mass storage devices. To connect your phone to another phone, make sure that the phone you wish to connect to supports the USB mass storage function and has a microSD card installed. To establish the connection and read data stored on the microSD card:
Use a USB OTG cable and USB cable to connect the two phones.

Enable the USB mass storage function on the phone from which you wish to read data.

On your phone's home screen, touch Settings icon then the All tab.

Touch Storage > Mount USB storage.

Read data from the microSD card of the other device.
Note: Do not remove a storage device from your phone before unmounting; otherwise, data may become corrupted. Before removing the device, touch Settings icon on the home screen. Then touch All > Storage > Unmount USB storage to unmount the USB device.
Note: Your phone supplies power to USB storage devices. Certain phone models and mobile hard drives have relatively high rates of power consumption, meaning your phone may not be able to supply enough power for them to run properly.