How To Change Ringtones And Vibration On iPhone 6 Plus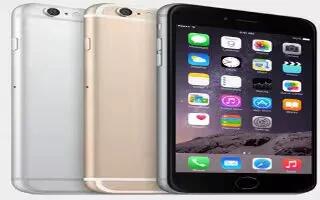 Learn how to change Ringtones and vibrations on iPhone 6 Plus. iPhone comes with ringtones that sound for incoming calls, Clock alarms, and the Clock timer. You can also purchase ringtones from songs in the iTunes Store. See How To Use iTunes Store.
Set the default ringtone. Go to Settings > Sound > Ringtone.
Assign different ringtones for the special people in your life. Go to Contacts, choose a contact, tap edit, then tap Ringtone.
Turn the ringer on or off. Flip the switch on the side of iPhone.
Note: Clock alarms still sound when the Ring/Silent switch is set to silent.
Turn vibrate on or off. Go to Settings > Sounds.
How To Use Sounds and silence
You can change or turn off the sounds iPknow plays when you get a call, text, voicemail, email, tweet, facebook post, reminder, or other event.
Set sound options. Go to Settings > Sounds for options such as ringtones and alert tones, vibration settings and patterns, and ringer and alert volumes.
Set vibration patterns. Go to Settings > Sounds and choose an item from the Sounds and Vibration Patterns list. Tap Vibration to select a pattern or create your own.
Note: Refer here for more information on iPhone 6 Plus.