Home Improvement Retailer Lowe's Will Use Microsoft HoloLens To Improve Customer Kitchens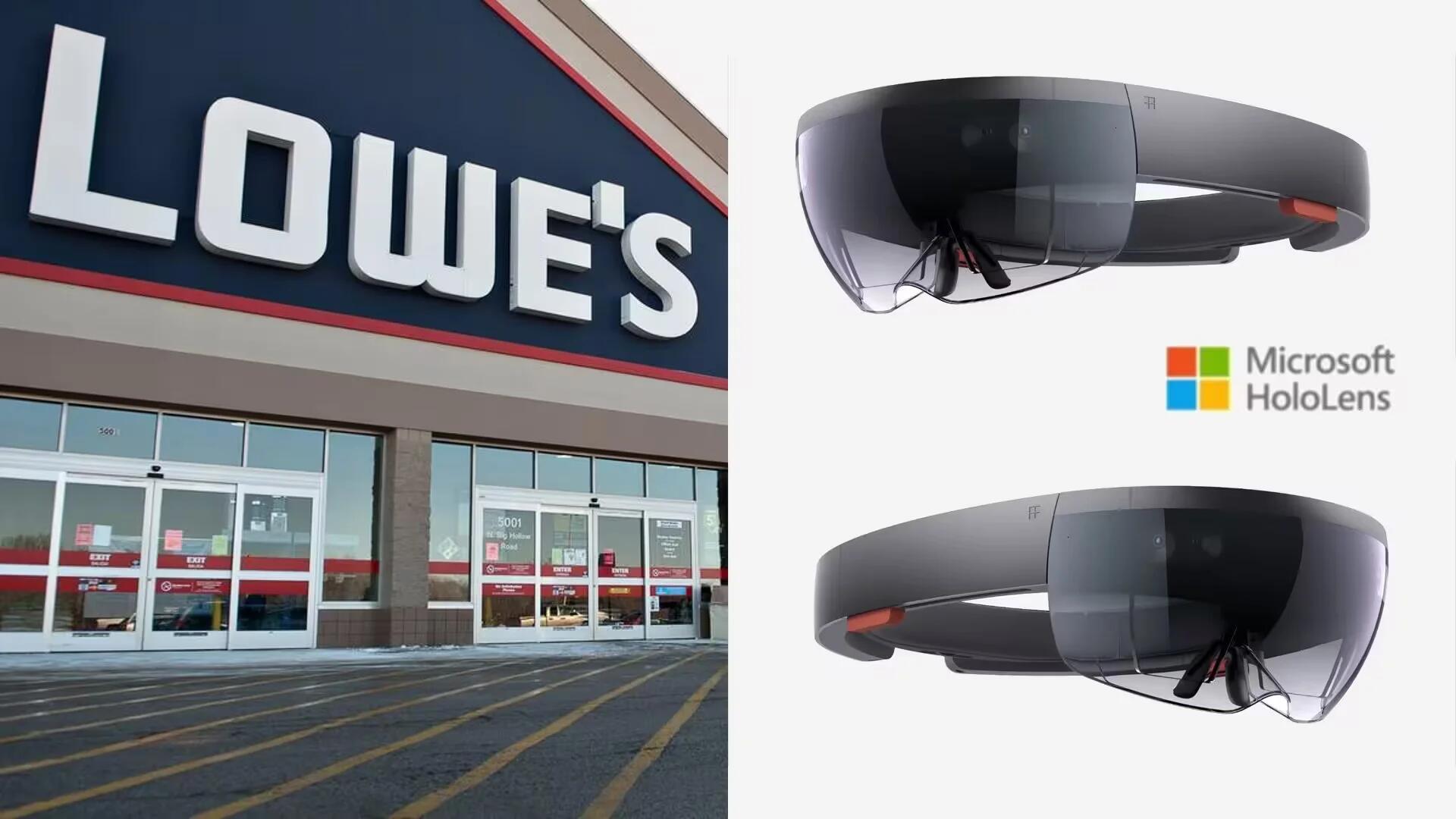 Today, Microsoft revealed a new partnership with Lowe's, the home improvement retailer, who will use the Microsoft HoloLens headset in select pilot stores to give their customers a holographic experience of their home improvements and allows them to adjust finishes and options instantly, and share their designs easily online.
Using HoloLens, Lowe's is providing customers in select pilot stores with a new way to experience home improvement. Lowe's is using HoloLens to demonstrate a variety of design options for kitchen cabinetry, countertops, appliances and features like backsplashes, in a visually-rich and interactive way. Lowe's customers will be able to experience a holographic representation of a completely new kitchen, adjust finishes and options instantly, and share their designs easily online.
Now people can view, in life-like realism, large items like cabinets, appliances and countertops in size and scale with incredibly high-definition options and detailed finishes. The holographic details are rich and allow users to even see the differences between shiny chrome appliances versus matte brushed aluminum options.
According to Microsoft, Lowe's customers can completely change the look and feel of their kitchen and view the virtual design options against physical counter stools. This mixed reality solution was allows customers to remain within the physical kitchenette and view options and adjustments to that existing physical space, alongside physical options, in the form of holograms. A miniature hologram kitchen allows for a bird's eye perspective of the kitchen.
While the customer is using the HoloLens, friends and family members can see what the buyer is seeing via a Surface tablet. Lowe's will use HoloLens in the greater Seattle area, followed by Raleigh, North Carolina.
In addition, Microsoft HoloLens Development Edition will begin shipping on March 30 and developers can apply to purchase a device at www.hololens.com/developmentedition.
Source: Microsoft