Facebook Hello For Android Is A Caller ID And Blocking App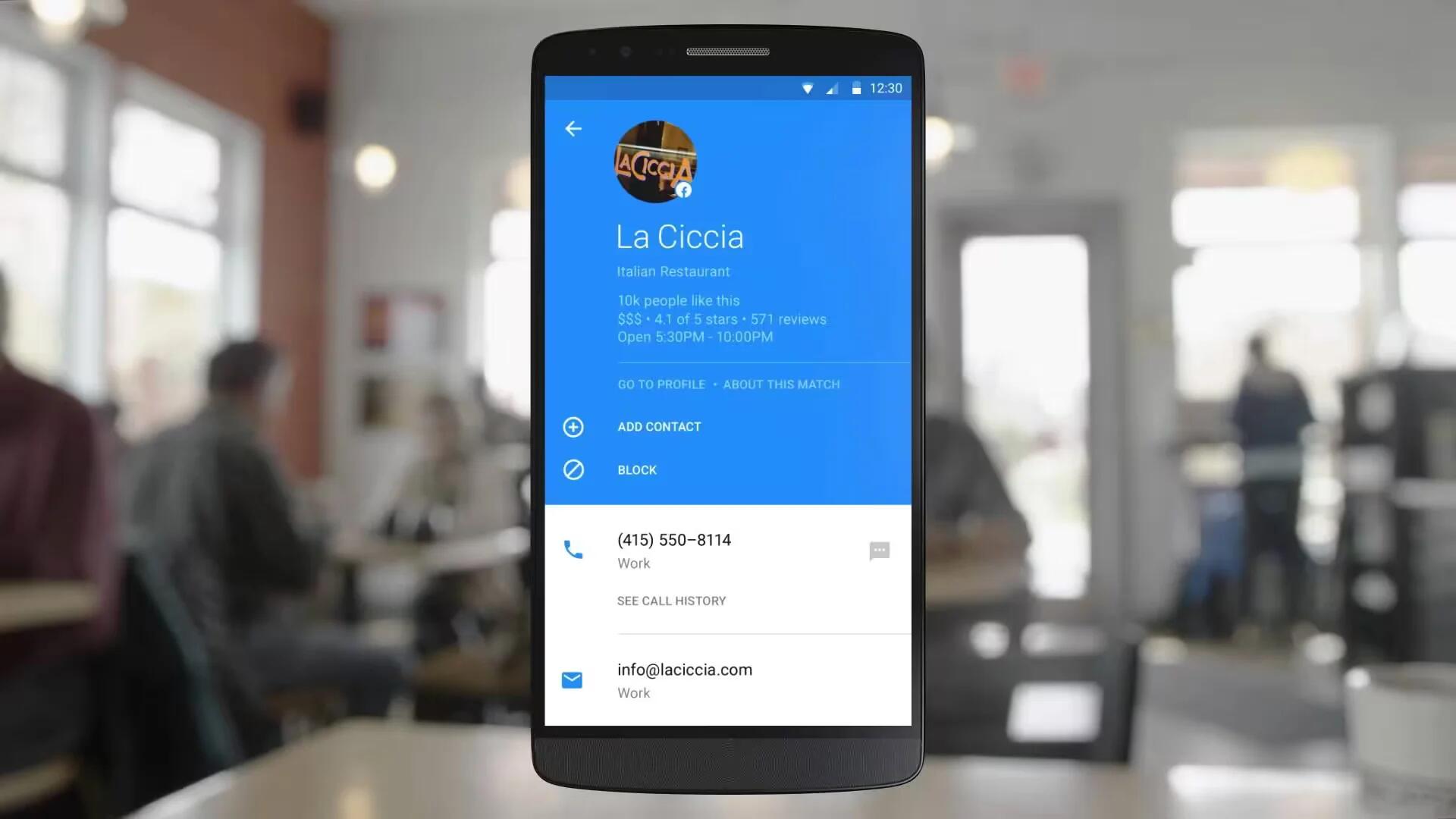 Facebook today launched a new dialer app for Android that seeks to make your phone smarter while also working to put Facebook at the center of all your communications. Hello combines info from Facebook with the contact info on your phone and displays everything about who is ringing your phone.
Facebook Hello will show you who is calling, even if you do not have that number saved on your handset, it will also show details from Facebook that people have shared with you. You will also be able to search for people and businesses, make a reservation at a restaurant or get directions. In addition, Hello is linked with Facebook Messenger allows you to text a person or make free voice call over Wi-Fi (VoIP).
Facebook Hello - See Who Is Calling
Facebook Hello - Always Have The Latest Info
Facebook Hello - Block Unwanted Calls
The Hello app lets you easily block unwanted calls, sending them straight to your voicemail. You can also find out how many times a number has been blocked, automatically calls from numbers that have been blocked by a lot of other people.
Facebook Hello - Search For People & Places
Facebook Hello - Call For Free On Messenger
Facebook Hello - Improved Dialer
Here are the full features of Facebook Hello
See who's calling you, even if you don't have that phone number saved in your phone.
Easily block unwanted calls.
Automatically block calls from numbers that have been blocked by a lot of other people.
Search your phone contacts and people and places on Facebook, without switching between apps.
Always have the latest info about your contacts, including their profile pictures and birthdays.
Open a Facebook profile or Page with just one tap.
Call and text for free with Messenger.
Call, add and edit contacts - just like you do on your phone.
Facebook Hello is only available for Android, as iOS does not allow third party applications to interfere with phone functions. Facebook is only offering Hello in Brazil, Nigeria and the US right now.