Facebook For Android Updated To v1.5.2
The official Facebook application for Google Android has been updated and will let you upload photos from your mobile phone. The new Facebook for Android update v1.5.2 also has number of bug fixes and gets SSL layer security.
This new update will bring added security and the ability to to use the mobile phone's inbuilt camera to take images and upload them directly to Facebook. The pictures taken from the camera will be uploaded in perfect orientation.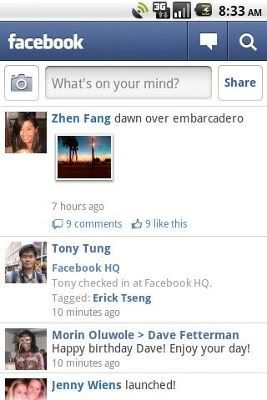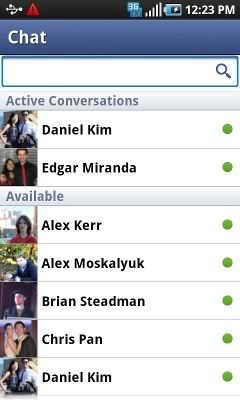 The new features in the updated Faebook application are
Added the ability to upload photos to friend's Walls
Upload photos to Groups
Photos will always upload with the correct orientation
Improvements to landscape mode
Improved security using SSL
Various bug fixes
You can download this update directly from the Android Market on your phone or alternatively, you can visit https://market.android.com/details?id=com.facebook.katana to choose the update.
Image Credit: Android Market