Dakelele Big Cola 3 An iPhone 6 Clone Comes With Flagship Specs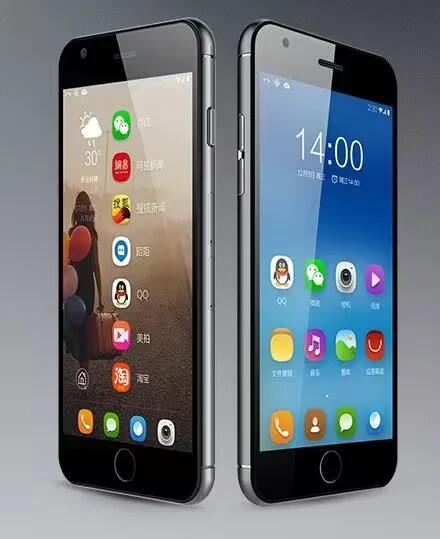 An almost-perfect Apple iPhone 6 clone might easily go to Dakelele Big Cola 3, which just debuted in China. From a distance, you might easily mistake it with the real deal; put a case on so as to hide the logo at the less-initiated will congratulate you for your new iPhone 6.
We're not exaggerating at all - apart from the different logo at the back and the marginally-different placement of the hardware buttons on the side, it will be rather hard to tell that the 7.25mm-thin Dakelele Big Cola 3 is not, actually, Cupertino's flagship. The lack of a mute toggle on the left side and the additional tray for a microSD slot are a dead giveaway, mind you.
The Dakelele Big Cola 3 has some respectable specs, which are nothing like the hardware inside the real iPhone 6. We have a 5-inch, 1080p display panel at the front, which is covered with sapphire glass (reportedly). The Dakelele Big Cola 3 is powered by a 64-bit, octa-core MediaTek MT6752 chipset, which is churning the gears at 1.7GHz in concert with 3GB of RAM.
We also have 16GB of native storage, accompanied by a microSD card slot, which supports memory cards of up to 128GB in size. At the rear, a 13MP Sony IMX214 camera sensor with an aperture of f/2.0 takes care of the images, while up front another Sony-made sensor, an 8MP Sony IMX219 one, will snap as many selfies you'd want it to. It comes without saying that the Dakelele Big Cola 3 is running Android, Android 4.4 KitKat, if we have to be exact.
Most probably, the phone will not leave China. If you, however, find a way to lay your hands on it, be advised that it will set you back roughly $243.
Source in Chinese.