Close An Application, Not Responding On The Mac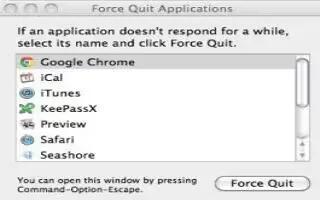 Closing an application / Killing is easy, that wont close on the Mac. Follow the simple steps to force quit the program on Mac.
Press Option + Escape + Command key at the same time.
A window should pop-up with a list of all your running applications. Select the unresponsive culprit and hit the Force Quit button. Confirm that youre not crazy and really do want to force the program to quit.