ASUS Announced Zenfone 2 And Zenfone Zoom In CES 2015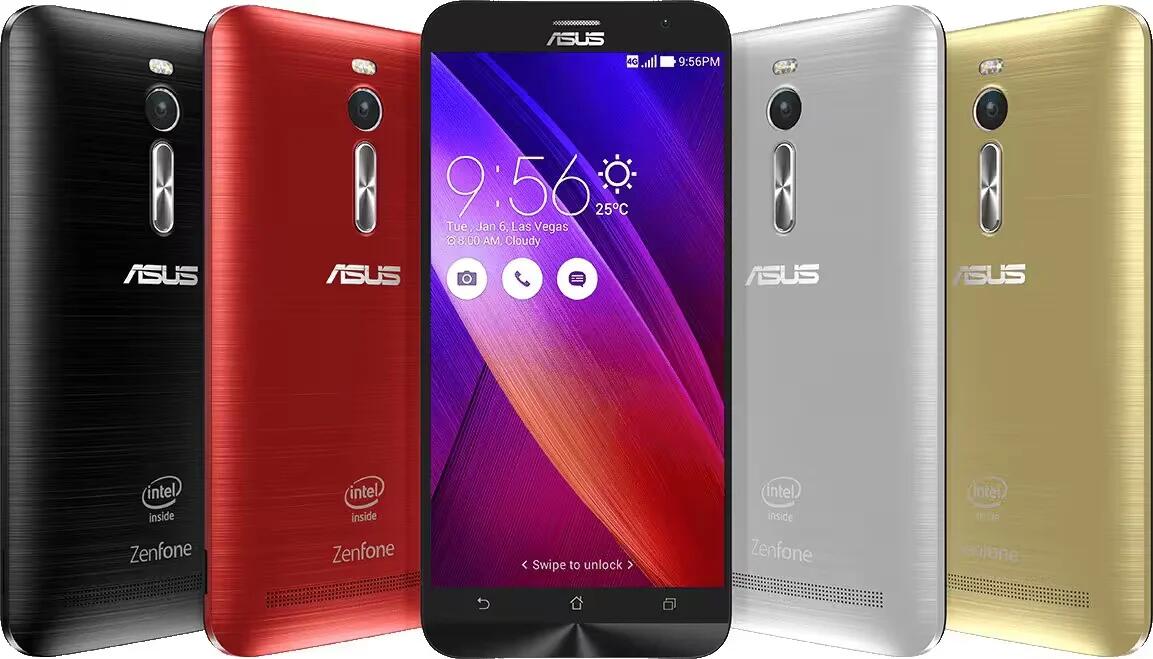 Asus must be on to something. They've been shipping 1.5 million Zenfones a month in Q4 last year, the company's CEO Jonney Shih shared on stage today at CES 2015.
ASUS Zenfone 2 The Asus Zenfone 2 is boasting a 5.5-inch display with thin bezels, dual-SIM/dual-active connectivity with LTE and finally, a 2.3GHz Intel Atom Z3580 chipset with the world's first 4GB RAM in a mobile phone.
The Zenfone 2 has a curved back with a brushed metal finish and it tapers towards the edges to form an outer edge of only 3.9mm. The 5.5-inch IPS screen on the Zenfone 2 has a 1080p resolution, which works to a pixel density of 403ppi. A bezel of only 3.3mm makes for an immersive experience, while Gorilla Glass 3 layer makes sure it's kept as safe as possible.
The Zenfone 2 has a 13MP f/2.0 camera with HDR and Manual mode, as well as a True Tone flash for flash photos with more accurate colors and skin tones. The 5MP front camera has a 85-degree field of view and can capture Selfie Panoramas with a 140-degree field of view. The smartphone has a 3,000mAh battery and with fast charging technology it should recharge up to 60% of its capacity in 39 minutes.
It also features Asus proprietary ZenUI, which would allow users to customize the feel and look of the UI by changing themes, fonts, icons, etc. Based on Android 5.0 Lollipop, the new ZenUI will also offer per-app or per-file password-controlled privacy via something called SnapView. The new Instant Updates feature will keep the ZenUI apps up to date regardless of the firmware update cycle.
The Zenfone 2 will be available in Q2 2015 in Osmium Black, Sheer Gold, Glacier Gray, Glamor Red and Ceramic White. Special Transfusion and Illusion back covers will be available to radically change the style of the phone. The Asus Zenfone 2 is also a seriously affordable smartphone, costing only $199 before taxes. However that price will only by applicable for the 2GB RAM/16GB version.
ASUS Zenfone Zoom The Asus Zenfone Zoom is built around a quite similar 5.5-inch 1080p screen and 13MP camera. However its main perk is the 3x optical zoom lens, which also has optical image stabilization.
Save for the zoom lens, the Zenfone Zoom has the same guts as the Zenfone 2. At 11.95mm, it is however, "the thinnest smartphone with a 3x optical zoom lens yet". Indeed, the similar Samsung Galaxy K zoom is 16.6mm in thickness. There is at least one press image that has the words "xenon flashlight" written below the lens, but the demo unit presented behind glass at CES doesn't have that and we didn't spot a xenon flash either.
The camera sensor behind the 3x zoom lens is again a 13MP one (like the Zenfone 2), but the lens has a variable aperture ranging from f/2.7 to f/4.8. Again, there is a wrong f/2.0 aperture written around the camera lens on the press image. The Asus Zenfone Zoom will set you back $399 before taxes. It should be available in Q2 2015 in Meteorite black and Glacier white colors.
ASUS Zenfone 2 main specs
5.5-inch IPS display with Corning Gorilla Glass 3
1920*1080 resolution
2.3GHz Intel Atom quad core processor
2/4GB RAM
16/32/64 Internal Storage
13MP rear and 5MP front camera
Android 5.0 Lollipop
3000mAh battery
ASUS Zenfone Zoom main specs
5.5-inch IPS display with Corning Gorilla Glass 3
1920*1080 resolution
2.3GHz Intel Atom quad core processor
2/4GB RAM
Up to 128GB Internal Storage
13MP rear camera with OIS and 5MP Selfie camera
Android 5.0 Lollipop
3000mAh battery