Outdated Office Technology Your Small Business Needs to Update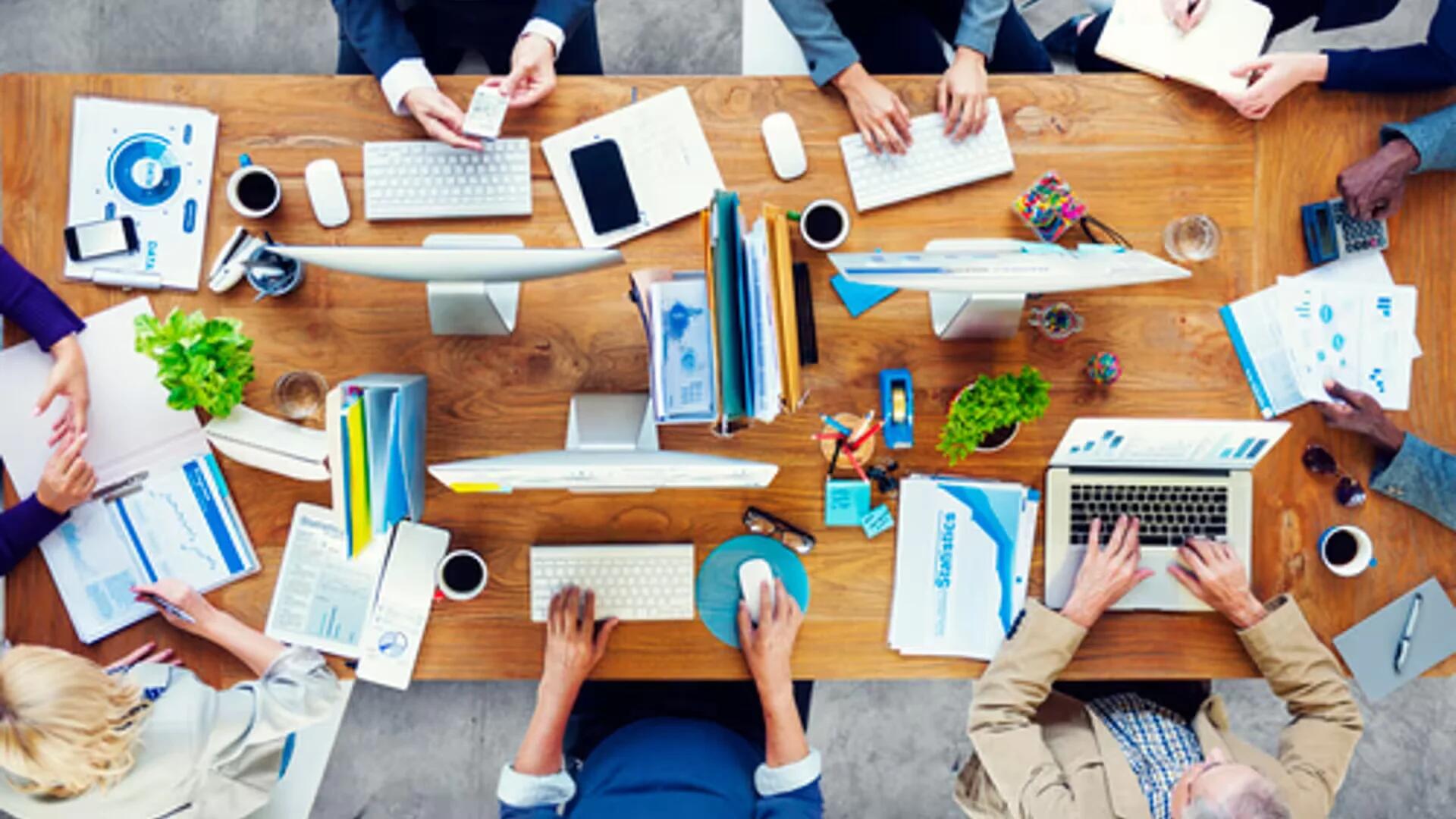 Less than half of American small businesses use current technology for most business functions, a Yodle survey found. Accounting was the only business function where a majority of businesses used automated technology, with 51 percent of respondents using accounting software. Only 39 percent used appointment booking and scheduling software, 34 percent used a customer relationship management system, 25 percent used point-of-sale systems, and just 14 percent used acquisition marketing. In these and other areas, using outdated technology can at best hurt your efficiency and at worst cost you customers and even your business. Here are five pieces of technology your company needs to keep current in order to stay competitive.
Computers
Small businesses lose one week of work per year due to outdated PCs, an Intel study concluded. The study surveyed 736 small businesses in the United States, Brazil, Germany, Russia, India, and China, and 36 percent of businesses owned computers more than four years old. Companies in the United States were using the oldest PCs, with 8 percent using machines five years old, compared to 5 percent worldwide. On average, computers over four years old required 1.5 times more maintenance and repairs and cost an average of 21 lost hours for maintenance, repairs, and security issues. The average cost of repairing PCs older than four years old was $427, which was 1.3 times the cost of repairing a newer machine.
Using an outdated machine also puts your company at risk of relying on an operating system that is no longer being supported, as well as cutting off your technical support and exposing you to security problems.
Network Servers
Cloud adoption has accelerated over the past year and a half among government agencies and in regulated industries, such as healthcare, according to a Bitglass study. These organizations are taking the lead in adopting cloud productivity suites, such as Office 365 and Google Apps.
But the small business sector is lagging behind. Seventy-seven percent of small business owners recognize that using a cloud server could benefit their business, a SurveyMonkey poll for Bill.com found. Despite this, only 46 percent actually use the cloud. Failing to take advantage of cloud technology cuts your company off from the benefits represented by the cloud, which include reduced costs, the capability of managing remote workflow, greater agility, and the ability to deploy the latest software apps.
Accounting Software
One area we are not taking advantage of cloud technology can put you at a disadvantage is accounting. Cloud-based solutions, such as Sage One accounting software, provide distinct advantages over traditional solutions. These include the ability to work from anywhere on a mobile device, the capability of using mobile and scanning technology to remotely enter data, automated backups of your vital financial data, the ability to share data with your team anywhere, and the ability to send automated invoices and receipts to mobile customers.
In recent times, companies are replacing the physical paycheck with electronic direct deposits to the employee's designated bank account or loaded onto a payroll card. Companies could use online pay stub generators like ThePayStubs to detail the calculations of the final payment amount and it either includes a notice that the direct deposit transaction has gone through or that is attached to the paycheck. Not only does a pay stub serve as proof of income, but it also helps employees to keep track of salary information, taxes, overtime pay, and more.
Payment Processing Technology
Despite a deadline that went into effect in October, only one in four national and regional chains have payment terminals in place to accept EMV chip cards, according to ConsumerWorld.org founder Edgar Dworsky. Companies not using EMV terminals run the risk of liability for consumer fraud, at its peak during the holiday shopping season.
Meanwhile, mobile payments are on the rise. In-store mobile payments will reach $37 billion this year and increase to $808 billion by 2019, BI Intelligence projects. The number of Americans who make a mobile payment at least once a year will increase from 8 percent in 2014 to 65 percent by 2019. Being unprepared to accept mobile payments can cost you your share of this increased mobile business.
Security
Preparing to accept mobile payments requires taking stronger security measures to protect customer financial data. A majority of businesses are still relying on VPN security technology, originally developed in the 1990s, to protect their network access control, a Cryptzone survey found.
Relying on outdated security technology leaves you open to internal vulnerabilities as well as attacks from external third parties and cybercriminals. Make sure you keep your security updated to protect yourself and your customers.
These are just five pieces of technology your business needs to stay current. Not only will they help you stay competitive and be more efficient, but they will reduce your risk and keep your business safer.