Details

Category: Technology News
Published on Saturday, 23 April 2011 07:39
Written by Ajay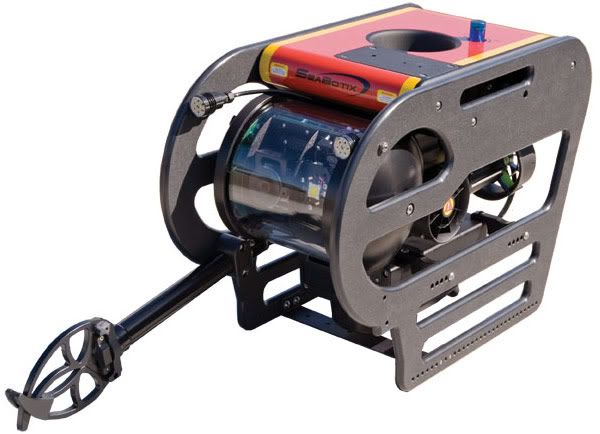 The Texas-based Center for Robot-Assisted Search and Rescue (CRASAR) has sent its SARbot to Rikuzentakata. This can shoot video as it swims under houses and other crippled structures, but it also sports a "limb grasping mechanism," designed to retrieve drowning victims and assist in other search and rescue operations. Don't forget to check the video footage.
Check the video
sarbot
,
search rescue
,
other
,
search
,
victims
,
video
,
retrieve drowning
,
footage check
,
mechanism" designed retrieve
,
don't
,
victims assist
,
drowning sports
,
designed
,
grasping
,
"limb
,
mechanism"
,
center for robot-assisted and CenterForRobot-assistedSearchAndRescue
,
crasar
,
crasser
,
earthquake
,
japan
,
robot
,
robot RobotSearch
,
sabot
,
scar
,
SearchAndRescue
,
underwater
,
underwater camera
,
UnderwaterCamera
,
video
,
---
blog comments powered by

Disqus